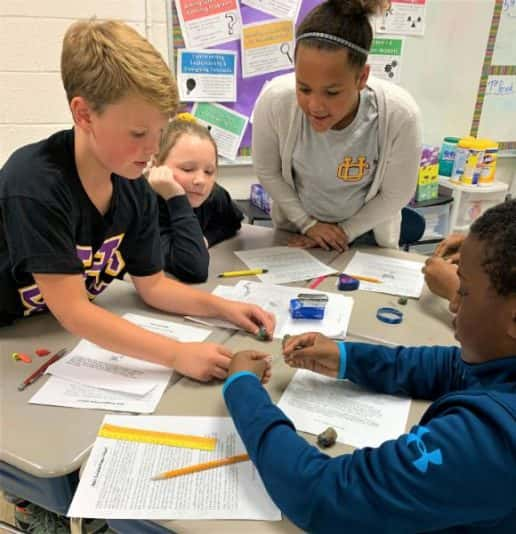 By Mike Hutchens, UC Schools Communications Director
Union City, Tenn.–Union City Schools have one eye on the present and the other on the future.
After handling current matters Monday night, the UC School Board unanimously approved the 2020-21 school calendar at its regular monthly meeting.
The schedule is similar to the one in place for the current school year, with state-mandated instructional days split 88/92 between two semesters and four significant breaks for both students and teachers.
The first day of classes for students is Aug. 10, with an exact graduation date yet to be determined. The last day of classes for the remainder of the student body is scheduled for May 25, 2021 – with an early dismissal time set.
A three-day fall break (Oct. 7-9) along with a Christmas holiday stretch of more than two weeks without classes will begin with an early dismissal date of Dec. 18 and run until Jan. 5, 2021, on next year's calendar.
There will be no classes Nov. 25-27 in observance of Thanksgiving, while an extended Spring Break 2021 that begins on Good Friday (April 2) will run through April 9.
"This calendar allows us to make the most of our educational days and will give our faculty the opportunity to develop a plan for those," UC Assistant Director of Schools and Supervisor of Student Services Michael Paul Miller said. "An almost-even split of instructional days will let our teachers plan the curriculum accordingly.
"Once again, this schedule includes four really nice breaks that I'm confident both our students and teachers will enjoy. And having our students get out of school (three days) before Memorial Day is something we always like to plan on."
Teachers will report for three professional development days Aug. 3. Staff personnel will be required to put in one teacher prep day in July and two more on Aug. 6 and 7 before students report for the first day of classes.
There will be no formal registration for those existing Union City Schools students for the 2020-21 school year – a change from past practices. A date will be designated later for new students to register.
"Rather than take a day designed entirely for that, we've decided that our teachers will get right to work after in-service instead of eating up a day with registration," Miller added. "Much, if not all, of that paperwork can be completed as part of a regular instructional day."
Classes will also be dismissed next school year for Labor Day (Sept. 7, 2020),  Martin Luther King Day (Jan. 18, 2021) and President's Day (Feb. 15, 2021).
There are five professional development days in all for faculty and staff on next year's calendar, with Jan. 4 and March 19 of next year included with those early August days.
Any more than five inclement weather days will be made up at the end of the year.
Photo: Union City 5th graders work on engineering projects.