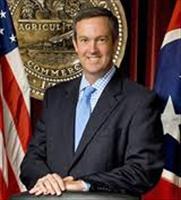 Nashville, Tenn. – Tennessee's economy continues to grow with a robust start to 2017, according to a report released Secretary of State Tre Hargett.

There were 10,372 new entity filings in the first quarter of 2017, which represents an 8.7 percent increase over the same time last year. This marks the 22nd consecutive quarter of positive year-over-year growth. As of April 1, there were 259,282 active entities in Tennessee, representing a 5.2 percent increase compared to the first quarter of 2016.
"These strong numbers give us a good idea that Tennessee's economy will continue to grow. It's obvious that Tennessee has a climate that continues to attract new businesses," said Hargett.
The Tennessee Quarterly Business and Economic Indicators report is created to provide a periodic snapshot of the state's economy based on a variety of information, including new business data from the Division of Business Services.
Domestic firms account for 84.4 percent of all new entity filings, while foreign entities make up the remaining 15.6 percent.
Davidson County again led the way with the most initial filings among the state's four largest counties with 2,395. Shelby County followed closely with 1,949.  
The state's unemployment rate fell 3 percent in March from 5.3 percent to 5.1 percent. The state unemployment rate remains slightly above the U.S. rate of 4.5 percent.