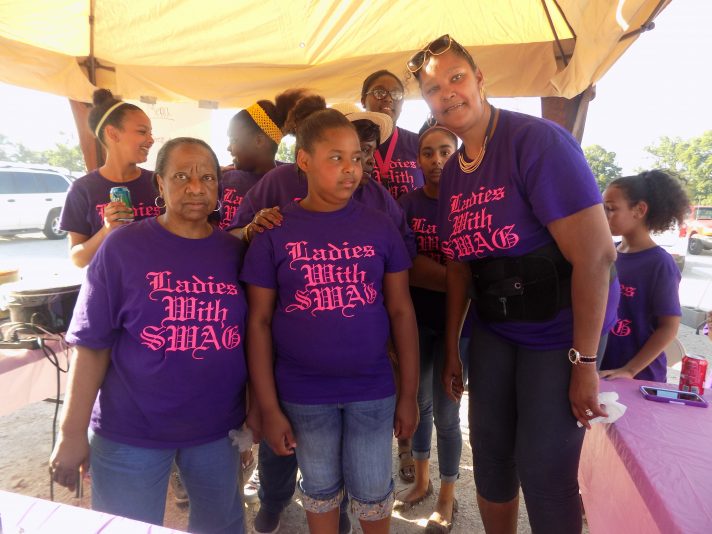 Paris, Tenn.—With some fundraising still ongoing, the Henry County Relay for Life has raised $61,300 following Friday night's annual event. Relay Chair Joyce Bass said Pepper's Automotive is conducting fund-raisers all through June, Clayton Homes will be holding one in July and other teams are still having them. "Our Relay season for 2017 doesn't end until August 31," Bass said.
At Friday night's annual Relay event at the Henry County Fairgrounds, First United Methodist Church raised the most money.
Other award winners were: Best Rookie Team—Ladies With Swag; Best Food: 1. Lawnmasters, 2. Bass/Lipford families; 3. First United Methodist.
First United Methodist also came in first place for having the most luminarias at the event, followed by Team Awesome. Best Campsite winners were: 1. Henry County Medical Center and 2. Henry School.
Photo: Ladies With Swag were winners of Best Rookie Team. (Shannon McFarlin photo).