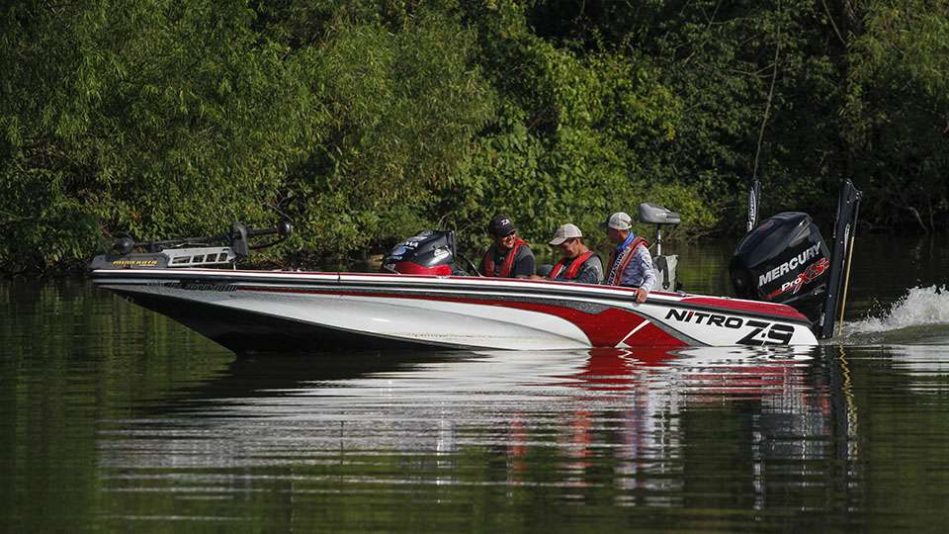 Paris, Tenn. — The Bassmaster High School Series National Championship will be held this week, June 22-24, on Kentucky Lake, with the final weigh-in to be held at 2:30 p.m. Saturday in downtown Paris.
This year marks the fourth consecutive year the prestigious championship will be held at Paris Landing State Park. In conjunction, the Junior Bassmaster Championship will be held June 20-21, on Carroll County's 1,000 Acre Recreational Lake in nearby Huntingdon.
The Costa Bassmaster High School Series pits teams of high school anglers against one another for scholarship money, prizes, bragging rights and the holy grail of high school fishing: an invitation to compete in an exhibition tournament.
More than 250 boats are expected to compete in the High School and Junior Series national championship.
Throughout Bassmaster High School Series tournament two-person teams will try to catch the heaviest five-bass limits on each of the three competition days. The full field will compete the first and second days, with a cut to the Top 12 on the final day.
And the Junior Bassmaster Championship event includes teams of youngsters aged 7 to 13 representing state organizations within the B.A.S.S. Nation.
With more than 6,900 student athletes representing 650 schools in 45 states, the Bassmaster High School and Junior programs are one of the fastest-growing initiatives within B.A.S.S.
Both the High School and Junior National Championships will kick-off with an official welcome party for all contenders hosted by Bethel University on June 19.
From watching the first boats take off at 6:00 a.m. CT on Tuesday, June 20, to the final weigh-in in Downtown Paris, Tenn., Saturday at 2:30 p.m., all activities and venues are free and open to the public.
The event is hosted by the Henry County Tourism, Carroll County and Bethel University.
A schedule of activities planned throughout the weekend at the Bassmaster High School and Junior Championships include the full field of the high school anglers will take off from Paris Landing at first light on Thursday, with weigh-ins held at the park at 1:45 p.m. Thursday and Friday, in preparation for the final weigh-in at 2:30 p.m. Saturday in downtown Paris.