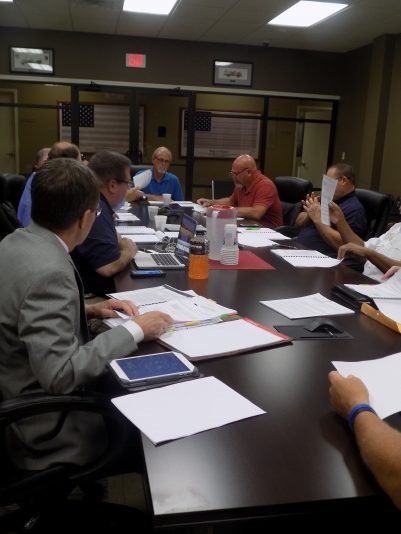 By Shannon McFarlin WENK/WTPR News Director
Paris, Tenn.—A 'flat revenue' budget was approved by the Henry County 911 board at its Monday night meeting for the 2017-2018 fiscal year.
In reviewing the budget, 911 Board Chair John Etheridge said while it is a 'flat revenue' budget, "We're not in debt and we've never been in debt. We have reserves, money stored back and we are prudent. We don't spend money just to spend money." He said capital purchases made by the 911 board are items that will last.
The budget will include a 2.5 Cost of Living pay increase for employees. Etheridge noted that both the city of Paris and Henry County are approving similar pay increases this year and the Consumer Price Index in March was at 2.4 percent, "So, we're very close to that."
911 Director Mark Archer noted that the tight budget was predicted. "We knew this was coming," he said.
In other business, the board approved a new policy allowing board members to participate by electronic means, such as Skype or by phone, as regulated by law. Board Attorney Chip McLean reviewed the new policy with the board before its approval.