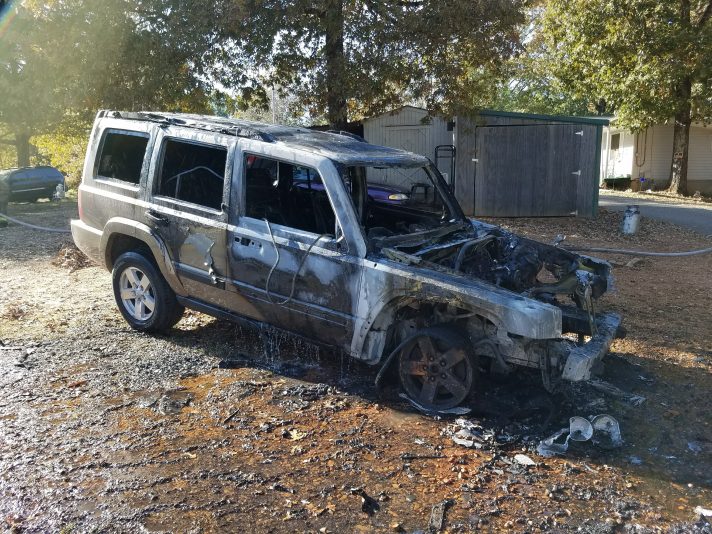 Springville, Tenn.—A Jeep Cherokee was destroyed by fire this afternoon and a fuel leak is the suspected cause.
Paris Landing Volunteer Fire Department Chief Reggie Coles said his department was dispatched around 2:30 p.m. today on a report of a car on fire in a driveway at 65 Joy Drive in Springville.
Coles said, "Arriving units found a 2006 Jeep Cherokee engulfed in flames.  The owner Mr. Frank Nelson, stated he had started to leave when the engine starting acting up and he smelled a strong odor of gasoline.  He returned to his driveway and as he got out of the vehicle the engine area erupted in flames."
Damage is estimated at $5000.00  One truck and five firefighters were on the scene for 45 minutes.