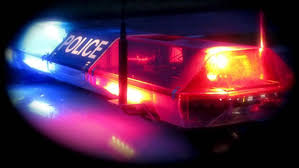 By Shannon McFarlin WENK/WTPR News Director
Paris, Tenn.—A Paris man was critically injured when his motorcycle collided with a Jeep Wrangler last night in an accident on Hwy. 79N.
Justin Simmons, age 34, of Paris, is listed in critical condition but stable at Vanderbilt Medical Center today. Simmons was airlifted to Vanderbilt after he was first taken by ambulance to Henry County Medical Center.
The Tennessee Highway Patrol preliminary accident report was released to WENK/WTPR this afternoon.
According to the report, Simmons was westbound on 79 and the Jeep Wrangler driven by Katharina Taylor, age 32, of Puryear was attempting to travel eastbound, turning left off of Elkhorn Rd.
The patrol investigation showed that Taylor's vehicle struck Simmons' Yamaha motorcycle after pulling into Simmons' lane. Taylor's vehicle came to a final rest at the point of impact, while Simmons' motorcycle came to final rest on the edge of the road on the opposite side of the highway.
The report does not indicate whether charges will be filed and does not state whether Taylor was injured.