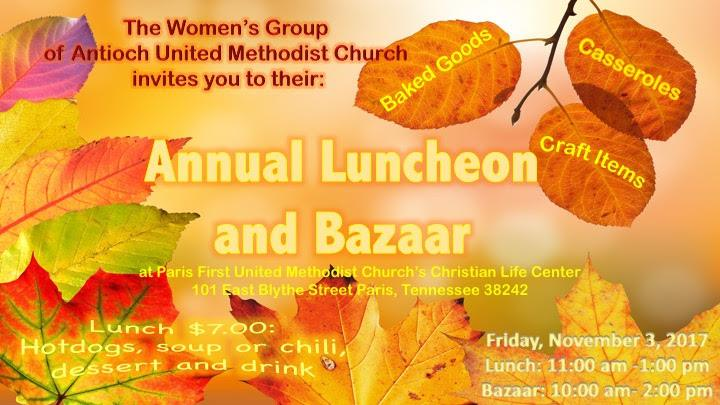 Paris, Tenn.—The Antioch United Methodist Church Women's Group will host its annual Lunch Bazaar at the First United Methodist Church in Paris on Friday.
Lunch from 11 a.m. to 1 p.m. and Bazaar from 10 a.m. to 2 p.m. Lunch is $7 and includes hot dogs, soup or chilli, dessert and drink.
The Bazaar will feature baked goods, casseroles and crafts.