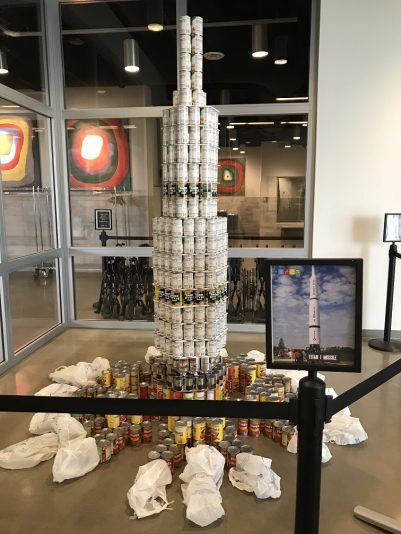 Union City, Tenn.–Tomorrow is a big day at Discovery Park of America.
Eight area schools will compete in the first ever Discovery Park of America CanStruction competition.  The Award Ceremony is at 1:15 after which the Exhibit will be open to the public throughout the month of November.
When the Exhibit closes, the over $5,000 worth of cans (10,418 to be exact, representing over 8,681 meals) will be donated to three local charities:  Helping Hand, Chimes for Charity and Reelfoot Rural Ministries!
The schools will roll in early with all their cans and plans. The teams will build their structures between 9 a.m. and noon.  While Discovery Park is feeding the students pizza for lunch, their masterpieces will be judged.