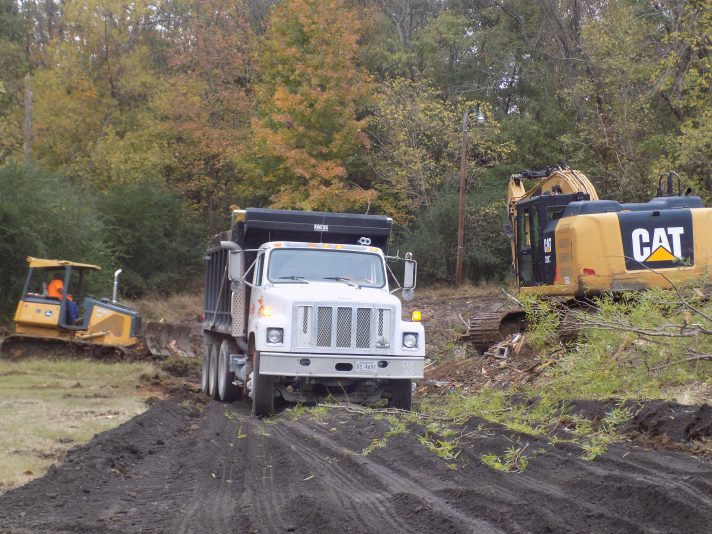 By Shannon McFarlin WENK/WTPR News Director
Paris, Tenn.—Another local landmark is no more.
The city of Paris has almost completed demolition of the historic USO building on Rison St. The building had been utilized by the black soldiers who were stationed at Camp Tyson during WWII.
For years, the building was privately-owned and over decades had been utilized for private parties and events. For a time there were plans to convert it into a community center.
In recent years, however, the building had fallen into disrepair, with no maintenance, and the roof had begun falling in over the past few months.
The USO building was utilized through the WWII years and was the spot where several Camp Tyson soldiers met their future brides, including the late Oscar and Mary Will Gardner. Mary Will of Paris was working there as a young lady and met Oscar, who was a Camp Tyson soldier, there.
The building is located at the entrance to Johnson Park.
The USO for the white soldiers who were stationed at Camp Tyson also has been demolished earlier—it was located at the corner of Washington and Brewer Streets.