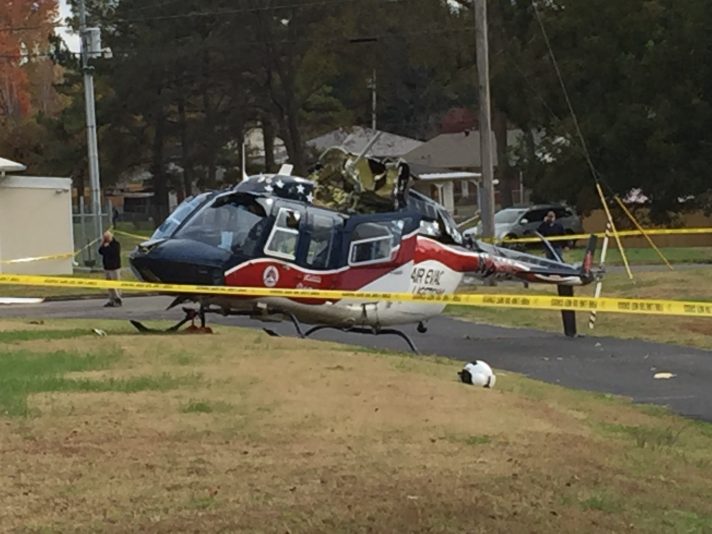 By Shannon McFarlin WENK/WTPR News Director
Union City, Tenn.—Minor injuries were suffered by the crew of an Air Evac helicopter when it experienced a hard landing at 11:40 a.m. this morning in Union City.
Shelley Schneider, public relations manager of Air Evac, told WENK/WTPR that Air Evac 143 of Obion County experienced the hard landing without a patient on board. She said the crew was transported to the Baptist Memorial Hospital in Union City.
According to Schneider, "They are reported to have minor injuries and are in stable condition" at the hospital.
Obion County 911 Executive Director Sherri Hanna told us that the hard landing occurred across the street from the 911 building. "They were on their way to make a public relations visit with us," she said.
(photo: Sherri James).