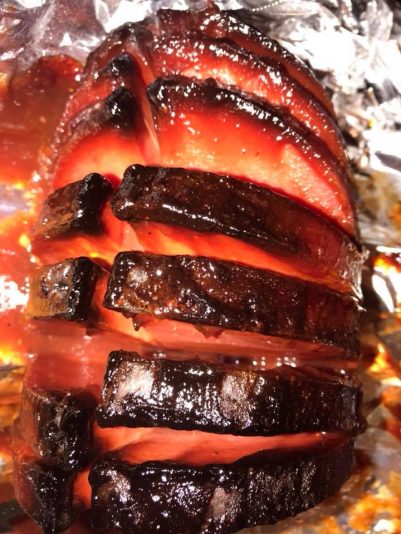 By Shannon McFarlin WENK/WTPR News Director
Paris, Tenn.—This good looking BBQ bologna is courtesy of Tuffy Craig and is just one of the many delicious goodies that will be on the auction block at today's Helping Hand Radio Auction.
And, a little bird told us that Paris Mayor Carlton Gerrell will have several of his wonderful homemade key lime pies there, too.
Yes, the Helping Hand Auction is still on for today and will be broadcast on WTPR-AM 710 beginning at 12:30 p.m. today. Junior Staggs will be today's auctioneer.
Organizations that are donating items today include the Paris Rotary Club, Osage/Airport Community, Party Bounce and Jump and the Paris PI.
Auction phone is 644 1695.
Bid high and bid often!
Photo by Donna Craig.