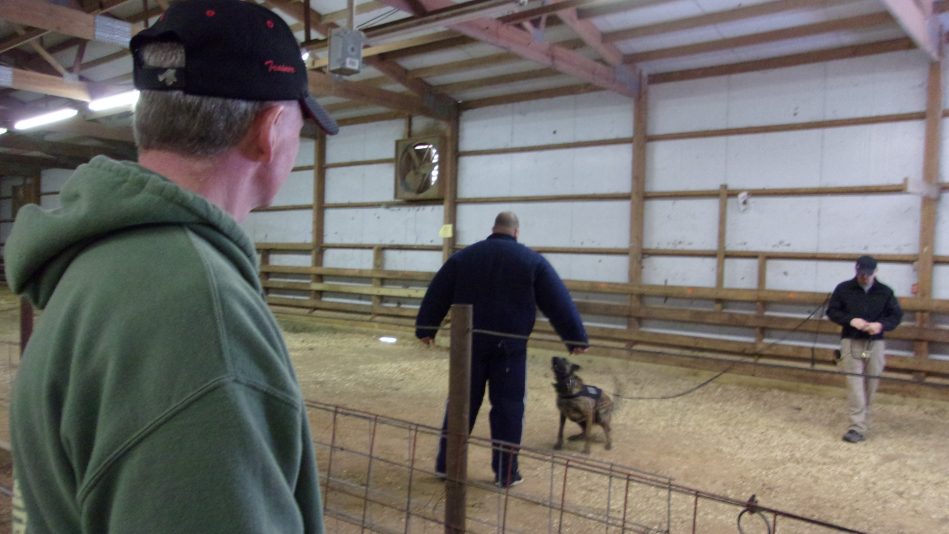 By Shannon McFarlin WENK/WTPR News Director
Paris, Tenn.—The Tennessee State Workshop for K9s and Handlers is ongoing this week at the Henry Co. Fairgrounds, with the week-long workshop hosted by the Henry Co. Sheriff's Office, with Deputy Ricky Wade as coordinator.
Wade told WENK/WTPR Tuesday morning there are 30 teams of K9s and handlers from all over the United States in attendance.
Attendance allows the handlers to be certified with the North American Police Work Dog Association and some are certified as Narcotics Dogs handlers while at the workshop, also, Wade said.
"We've got people and their dogs from all over the area and the U.S. here this week, Wade said Tuesday. "We've accomplished a lot since we started Monday and we'll continue with training and then have competitions later in the week."
Belew said the week has been beneficial to all of the handlers, including the K9 handlers at the sheriff's office and Paris Police Department. "I've been working with Si on a lot of these exercises this week, too, and it's nice to have a time for fine-tuning your skills and that's what Si has been doing."
Photo: Henry County Sheriff's Deputy Ricky Wade, left, watches as Master Trainer Dan Lane works with K9 Jango and his handler Ricky Burgess at the Tennessee State Workshop for K9s and Handlers which is ongoing this week at the Henry County Fairgrounds. Lane is from Connecticutt and Burgess and Jango are from Christian Co., Kentucky. (Shannon McFarlin photo).