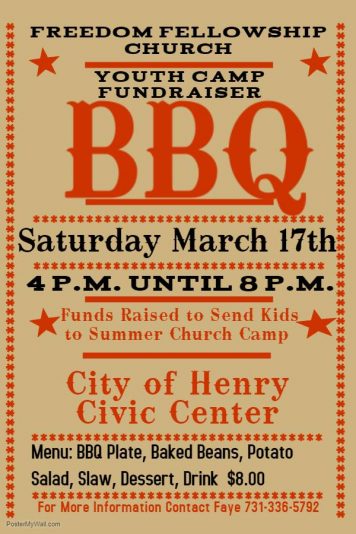 Henry, Tenn.—Freedom Fellowship Church will be holding a Youth Camp Fundraiser Saturday at the Henry Civic Center. The BBQ will be held from 4-8 p.m. and funds raised will go toward sending kids to summer church camp.
The menu is BBQ plate, baked beans, potato salad, slaw, dessert, drink for $8.
Following the dinner, there will be an auction at the Henry Auction House.