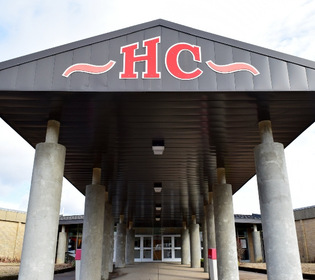 Paris, Tenn.–The 49th Graduation Ceremony for Henry County High School will be held at 7:30 p.m. Friday, May 18th, beginning at Patriot Stadium. The Class of 2018 consists of 291 graduating seniors.
Principal Michele Webb said the commencement ceremony will include selections from the Henry County High School music department and commencement addresses by Salutatorian Cameron May, Valedictorian Tori Starks, and Honorable Mention Pierce Rose. Additionally, the newly created Henry County High School Mace will be presented during the program.
Parking, including handicapped parking,​ will be available in the main Henry County High School parking lots and behind Patriot Stadium on a first-come basis. The event is planned outdoors, and in the event of rain, would more likely be delayed than moved indoors unless the forecast prohibits. For those who may have family out of town who would like to view​
graduation, live streaming of the event will be provided. The
​access link is located on the HCHS Facebook page.