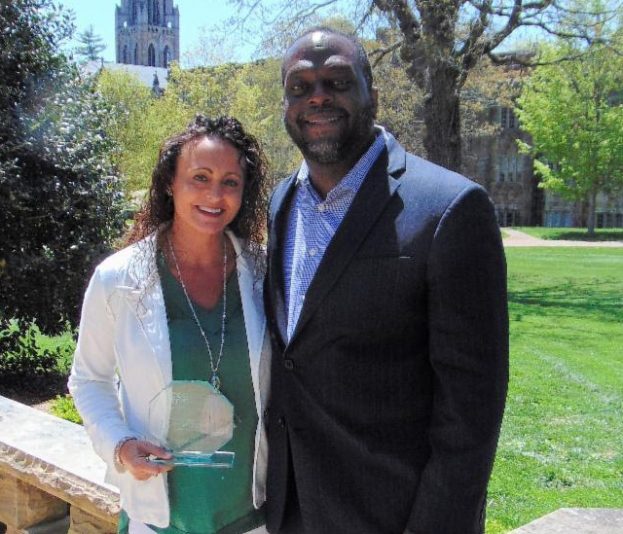 Union City, Tenn.—Obion County Joint Economic Development Council CEO Lindsay Frilling recently graduated from Complete Tennessee Leadership Institute and is pictured at graduation with Executive Director Kenyatta Lovett.  Frilling stated, "Participating in CLTI gave me the opportunity to see how other communities throughout Tennessee are creatively overcoming workforce challenges utilizing existing education systems as well as partnering with educational non-profit organizations.  At the end of the day, being able to equip a person to obtain gainful employment, which, in turn allows businesses to thrive and grow, is the most rewarding aspect of my career."
With Tennessee's goal of reaching at least 55 percent postsecondary attainment by 2025, Complete Tennessee advocates for students and communities by supporting increased post-secondary access and completion.  With the ultimate goal of building community advocates and local accountability, the Complete Tennessee Leadership Institute (CTLI) further develops champions of higher education by:
Strengthening professional leadership capacity;
Fostering partnerships between post secondary institutions and communities; and
Exploring innovative solutions for statewide collaboration.
Through a student-centric lens, CTLI engages its participants in understanding current postsecondary and workforce development benchmarks, learning from national and statewide experts, and developing a richer comprehension of the state of post-secondary education in Tennessee.
Photo: Lindsay Frilling with Complete Tennessee Executive Director Kenyatta Lovett