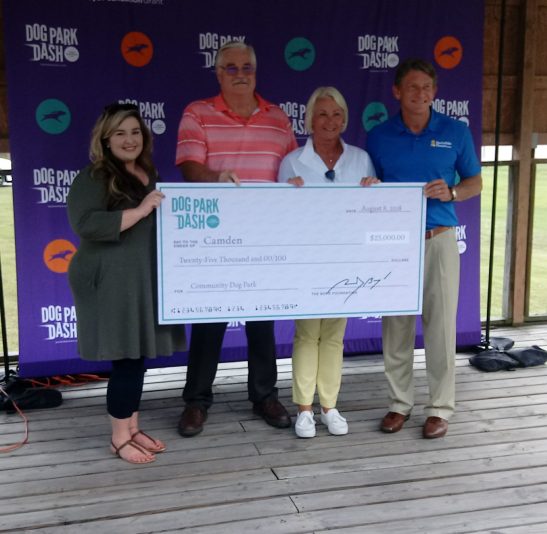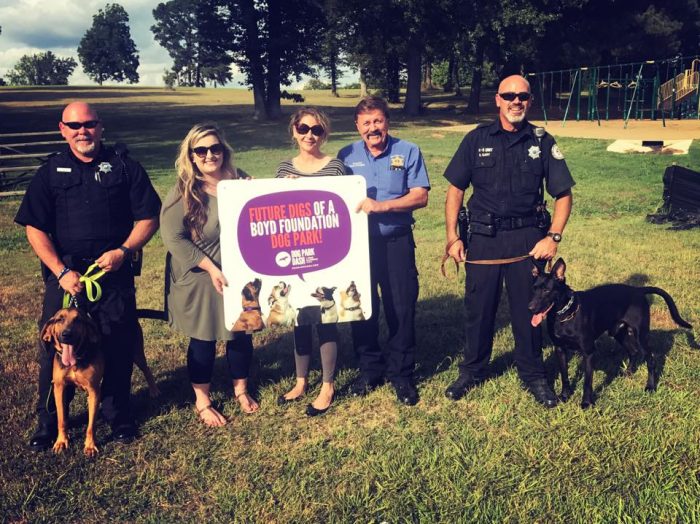 Camden, Tenn.—Randy and Jenny Boyd were in Camden Wednesday to present a $25,000 check to the city of Camden for a new dog park.
Benton-Camden Chamber Executive Director Jenna Cole-Wilson told WENK/WTPR that she learned that the dog park grants were available from the Boyd Foundation from Camden Mayor Roger Pafford in May. "Mayor Pafford and I sat down and decided what our plans would be for the dog park, where it would be located, and I sent out the grant application. We were notified in July that we had received it."
The new dog park will be located in the Camden City Park. Randy and Jenny Boyd, city and county officials and the Benton Co. Sheriff Kenny Christopher, along with K9 Bo and his handler Chris Nolen and K9 Zorro and his handler Shaun Gary were at the check presentation.
In photos are the Boyds, Jenna Cole-Wilson and Mayor Pafford, and Christopher, deputies and K9s from the sheriff's office.