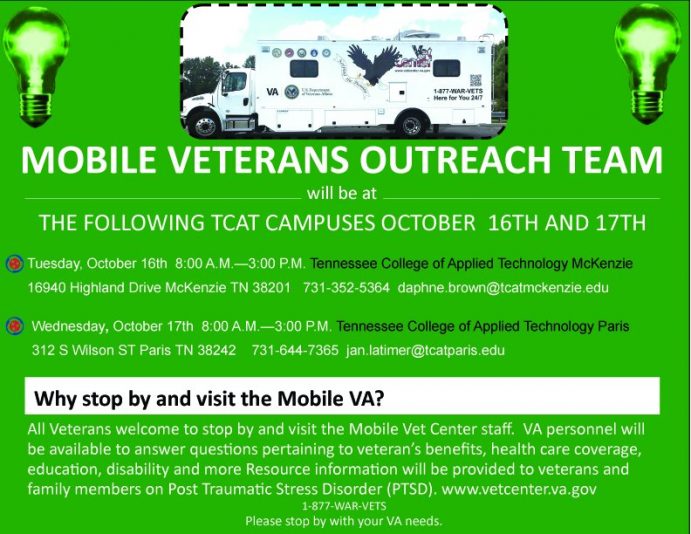 Paris and McKenzie, Tenn.—A great opportunity for local veterans is in store next week when the Mobile Veterans Outreach team visits both the McKenzie and Paris Tennessee College of Applied Technology campuses.
All veterans are welcome to stop by and Veterans' Administration personnel will be on hand to answer questions pertaining to veterans' benefits, healthcare, disability, education and more.
Resource materials also will be available to veterans and their families on Post Traumatic Stress Disorder.
The van will be in McKenzie from 8 a.m. to 3 p.m. Tuesday, October 16 at the TCAT campus at 16940 Highland Dr.; and in Paris from 8 a.m. to 3 p.m. Wednesday, October 17, at the TCAT campus at 312 S. Wilson St.