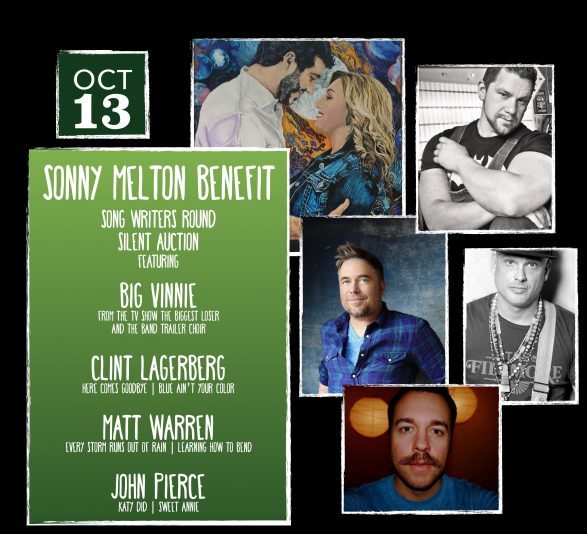 Paris, Tenn.—The Sonny Melton Benefit Songwriters Round and Silent Auction will be held at 6 p.m. October 13 at the Krider Performing Arts Center in Paris.
Melton and his wife, Dr. Heather Gulish Melton, a Paris native, were at the Las Vegas music festival when shots rang out and Melton was killed shielding his wife. Melton was a nurse at the hospital and Heather Melton is a doctor there.
The public is invited to come experience an evening of excellent music in the form of an intimate songwriters round to honor the memory of Sonny Melton. Your evening's host is Bigg Vinnie Hickerson from "The Biggest Loser" and the band, "Trailer Choir."
Some of Nashville's biggest songwriters, Clint Lagerberg, Matt Warren, and John Pierce, will share songs, spin stories and keep the audience wishing for more.
A silent auction will also take place with donated products and services from local businesses, signed guitars and memorabilia from country artists and special items from sports teams like the Tennessee Titans.
All proceeds go to the Sonny Melton Endowment Funds.
Admission is $15 for all.
Tickets can be purchased at the door or in advance at:
Merison's Value Furniture in Paris
Melton's Fillin' Station in Big Sandy
Online at RememberSonny.BrownPaperTickets.com
By phone at 1-800-838-3006