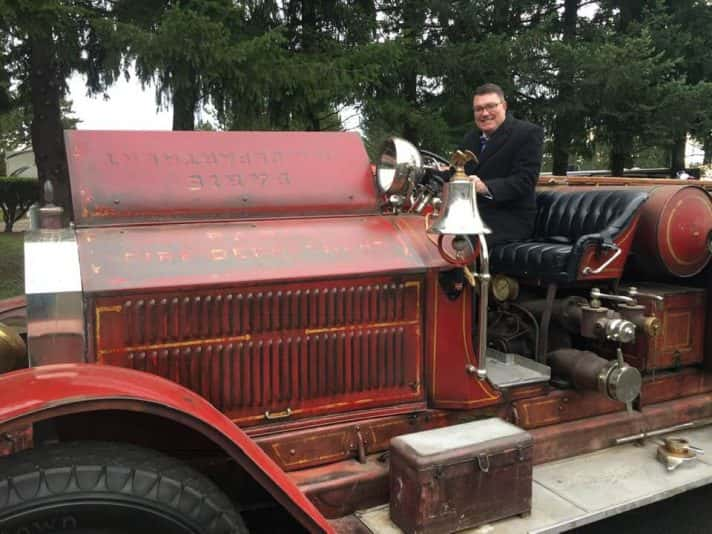 By Shannon McFarlin WENK/WTPR News Director
Paris, Tenn.–The city of Paris' 1927 American LeFrance fire engine is now on its way back home!
Henry County Historical Society President David Webb has arrived in Wilsonville, Oregon, along with Walter Flowers Trucking of Springville, and are in the process of bringing the historic vehicle back to Paris.
Webb said the Historical Society is around halfway toward its goal of raising $31,000 for the return and restoration of the old fire engine, with checks coming in recently from local businesses and history lovers.
Webb said a gentleman from Waverly who has an automobile restoration business will be looking over the fire engine when it returns to Paris and will come up with a cost estimate. Webb said the gentleman has been restoring a 1942 fire engine for the city of Waverly and he has offered to restore the Paris fire engine for the cost of the materials. Webb said plans are for a full restoration, which means tearing the motor apart and resealing it, as well as taking the engine down to the chassis for a total repaint. "This option will take a long time," he said, "but I feel confident the final result will be worth the wait."
Webb has posted several photos of the fire engine on the Henry County Historical Society Facebook page.